Who Do You Know Who Drinks Coffee & Needs To Lose Weight?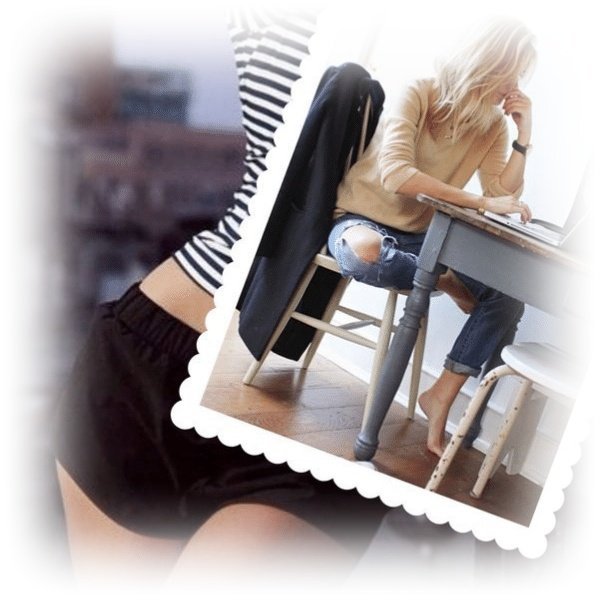 Have you ever dreamed of having your very own coffee business but the expense of running a bricks and mortar store with all the overheads that entail has put you off?
What if there was a way you could do it without all that high expense and risk…. Wouldn't it be worth finding out more?
People all over the world are earning weekly paychecks from home, by sharing weight loss coffee with people they know, work colleagues, connections on their social media, and more. No experience necessary. Simple to follow 4 step success plan for self-motivated individuals and couples all provided. 
As we have here at Weight Loss Coffee, you can now partner with Valentus to have a home coffee business!  Valentus is a debt-free Direct Sales company that offers people like yourself the opportunity to earn extra income and other rewards by simply sharing their products with others you know. 
Regardless if you want to replace a full-time income or you are looking for an extra $500, $1000, or more a month, Valentus could be the right fit for you.
Home Coffee Business – How You Earn & The Rewards You Can Enjoy!
As Valentus is a Direct Sales company you earn commissions via your own product sales to customers and bonuses via a team build. The video will explain the income when you become a partner of Valentus. New Prices of business packs not shown in video.
At Valentus the culture is to work together as one team to achieve income and lifestyle goals we want. You will also have the opportunity to travel with us, to leadership events (and when safe to do so again) special vacation cruises.
How Can I Build My Customer Base
As there are no territorial restrictions to share/market Valentus Coffee (and their full range of wellness products) you can literally gain customers the world over. As we have mentioned above, you can share the products or business opportunity with people you already know.
Expanding further,  you can use social media sites to reach people you have never met before! If you would like to run a blog to promote your business you can do so. If you are new to blogging or have some experience our tip is to take up a complete package at WP Engine (includes hosting and free WordPress template which happens to be one of the best). Includes plenty of tutorials and help for you.
Chose the business starter pack that suits your budget and what you believe you can utilize best for your business. Many new partners like to choose samples to give away to show potential customers the coffees do actually work to lose weight. Depending on your country of residence the builder packs can be a tax deduction as well.
Retailing For AU, USA & UK Residents
In the USA, UK, Australia, Netherlands, Ireland & Sweden you are allowed to retail Valentus products. (Please note for Australia, UK & European listed countries you can retail Europa Joe coffee and Tropical Blast products).  Many partners start their business with the Career Builder Pack.
You may like to retail online, via a local market, sell directly to people you know (instead of them ordering from your company Valentus website) or a local health event etc, you get the idea.
Let's take a look at the profit margin on a Career Builder Pack in USD Dollars.
The pack costs you $1,119.95 and you choose to have 36 coffee products. Selling each unit at a cost of $59.95 RRP will equal $2,158.20. You then have a net return of $1038.25. Of course, you need to subtract from that figure the shipping cost of your builder pack to gain the true profit margin.
Remember depending on your countries tax laws you can claim the initial cost of the coffees as a tax deduction.
Order Your Business Pack To Become A Rep Of Valentus
Clicking "Order Now" will take you our Valentus secure sign up page as an Independent Representative.
PLEASE NOTE: All prices are in US dollars – shipping & sales tax not included.
STARTER PACK
Plus $20 One of Registration Cost

Mix of 3 Valentus Products

Gold Level Representative

Save 25%
ADVANCED PACK
Plus $20 One of Registration Cost

Mix of 6 Valentus Products

Platinum Level Representative

Save 35%
BUSINESS BUILDER
Most Popular
Plus $20 One of Registration Cost

Mix of 16 Valentus Products

Ruby Level Representative

Save 45%
CAREER BUILDER
Plus $20 One of Registration Cost

A mix of 36 Valentus Products OR 8 Products & 350 Coffee Sample Sticks

Business Presentation Pack

Emerald Level Representative

Save 45%
Questions You May Have Before Starting Your Coffee Business
Do We Recieve A Website To Sell From?
Yes! All partners of Valentus have access to their own company supplied website.
Can You Change The RRP Of The Coffee?
To ensure an even level playing field for all partners, no one has permission to sell cheaper than the recommended retail price. Those caught doing so will have their business terminated, with no exceptions. If you see or hear of people doing so please let support know at Valentus. 
Are There Any Resources To Help Market The Products?
Valentus provides a number of resources to help their partners market all their products. They include, PDF files, videos, marketing images for social media, Valentus App available for all phones, and Facebook support groups just to name a few.
What Other Business Costs Do I Have To Pay For?
There is a monthly loyalty program cost that must add up to 100 points in order to earn bonuses. You have two choices with the coffee/products you order for your monthly auto loyalty cost. Purchase coffee or other Valentus wellness products that you would personally use or purchase the stock you can then retail or use as samples to further build your customer base (doing the second option you may be able to claim it as a tax deduction.)
We are not accountants so we do advise asking your own accountant for advice and what pertains to your country of residence.
Aside from the monthly loyalty program other costs you may incur would be associated costs with attending markets, events, running a blog, flyers, business cards. Basically anything outside of what Valentus supplies their partners that you choose to do for your own business.
Is There A Refund Policy?
Yes there is for both customers and new partners. If for any reason you do not absolutely love the products, ask about our 90 day first product purchase guarantee where you simply send back any unopened resalable boxes, email support@valentus.com if you would like more information.
We Stand Behind Our Products
Valentus takes great pride in the quality of their products. If for any reason you do not absolutely LOVE the products, ask about our 90 day first product purchase guarantee simply send back any unopened resalable boxes, email support@valentus.com if you would like more information. The Valentus Support Staff are friendly and knowledgeable and trained to make sure you are 100% satisfied!
*Disclaimer: Health benefits and weight loss results will vary from person to person and are not guaranteed. The statements made on this website have not been evaluated by the U.S. Food & Drug Administration. These products are not intended to diagnose, cure or prevent any disease. The information provided by this website is not a substitute for a face-to-face consultation with your healthcare professional and should not be construed as individual medical advice. Please consult your doctor before beginning use of any supplement. The Weight Loss Coffee website is owned & operated by an Independent Partner of Valentus.