Weight Loss Coffee Valentus TESTIMONIALS
Looking for inspiration on your weight loss coffee diet? Customers worldwide are gaining amazing results using Valentus Products for weight loss plus various health issues. Not everyone's results are the same and your own results may be different, however, there is no denying the below Valentus Testimonials are a real eye-opener!
Further valentus testimonials can be found on our Facebook fan page.
So it's almost been 5 months since I started drinking this coffee which in turn has given me the energy to do aqua boot camp classes 2-3 times a week no craving the sweets and carbs and just feel all around Fantastic!! I am down 50lb!!! That is 5 bags of potatoes lol… To all my motivators, I love you all!! Keep pushing forward and see what the next few months bring!
My 1 month results from the Optimum. I love this stuff because it really helps keep me from mindless eating, and curbs my intense sugar craving! Looking forward to what month 2 brings!!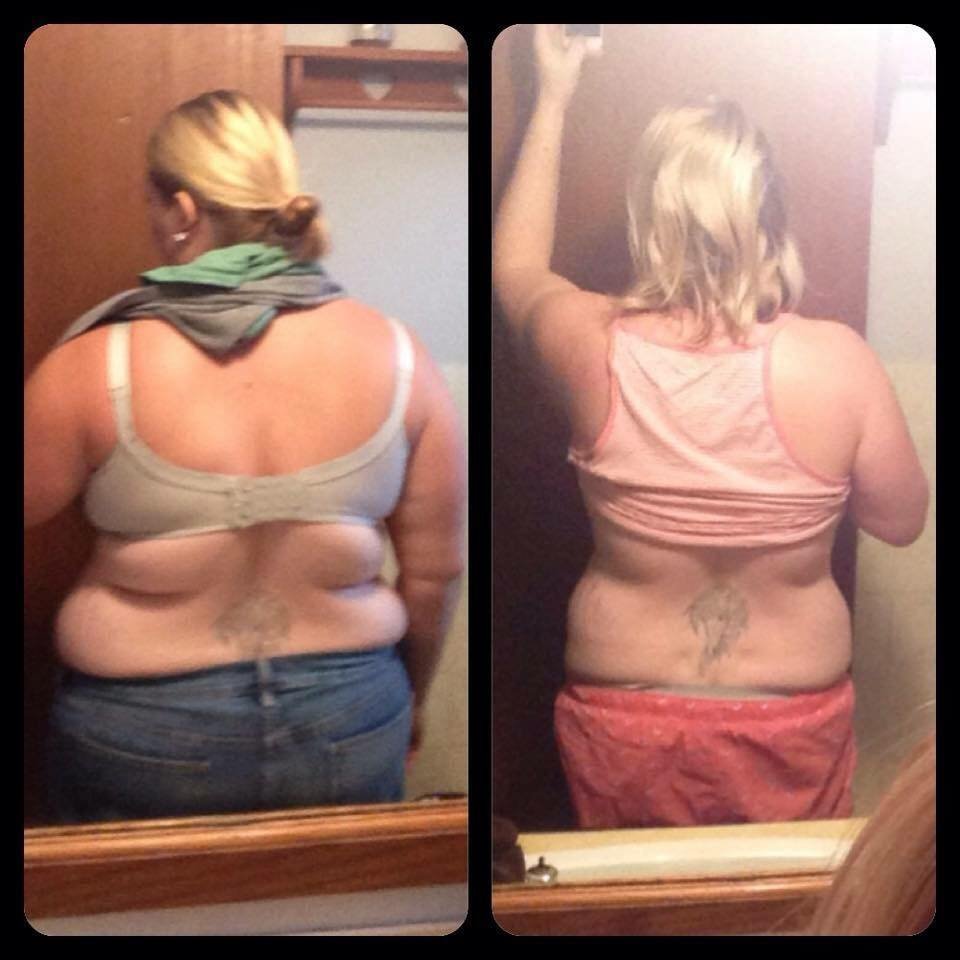 I just checked in but had to share new pics. We all love pics!!! -27 lbs now. 30 more until my first goal. Started oct 17. 2 coffees a day. Love this stuff!!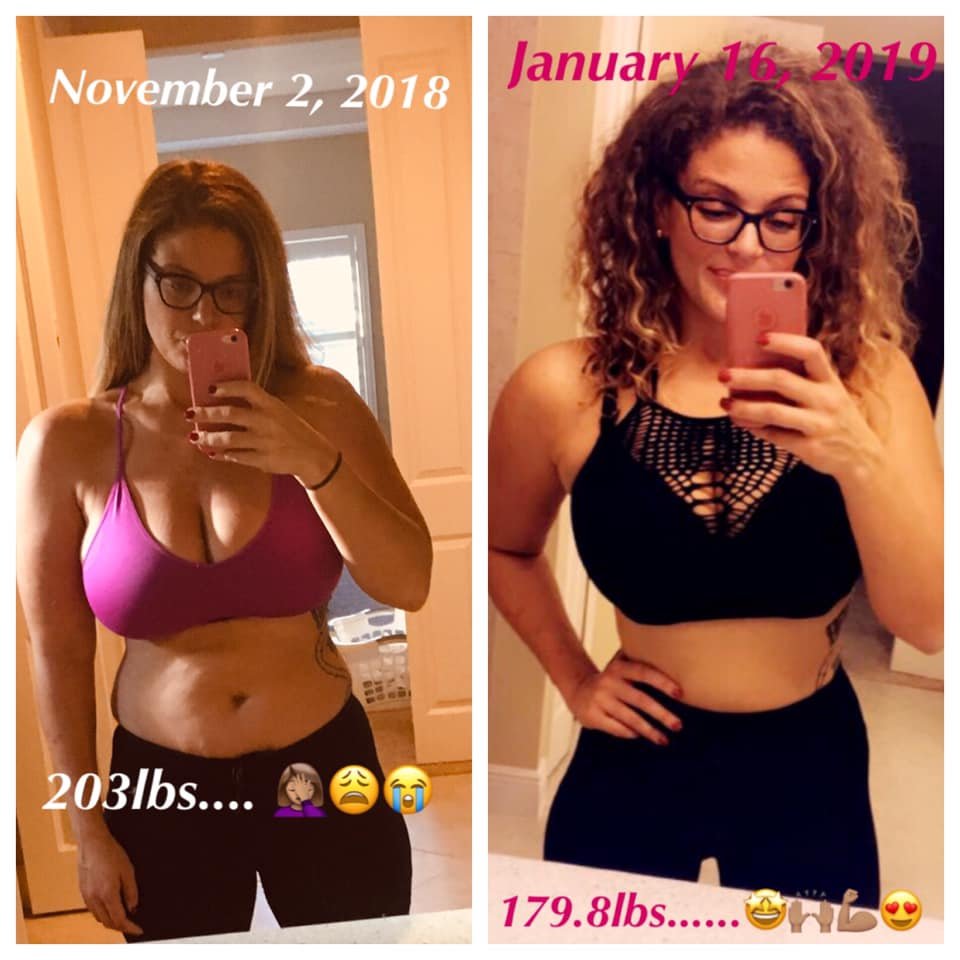 Elizabeth doesn't say much but her words ring true, the photos say it all! All I can say for now is that this coffee is incredible!
Brad is a regular consumer of our fantastic products! His photos speak for themeselves!
November 28 2016 – Thought I would share my progress. I started the products May 3rd 2016. So just over 6 months and I am down 62 Lbs. And 66 inches. I have Rheumatoid Arthritis and was on nasty meds that made me miserable. I am now virtually pain free, no inflammation and I feel like a million bucks!! I've not taken RA meds in a month
Thank you Optimum This Coffee has given me life. I'm Pressing on to a Higher Mark in my life. Changing my Coffee has Blessed my Whole life 56 LBS 4 dress size Inches out of this world TGBTG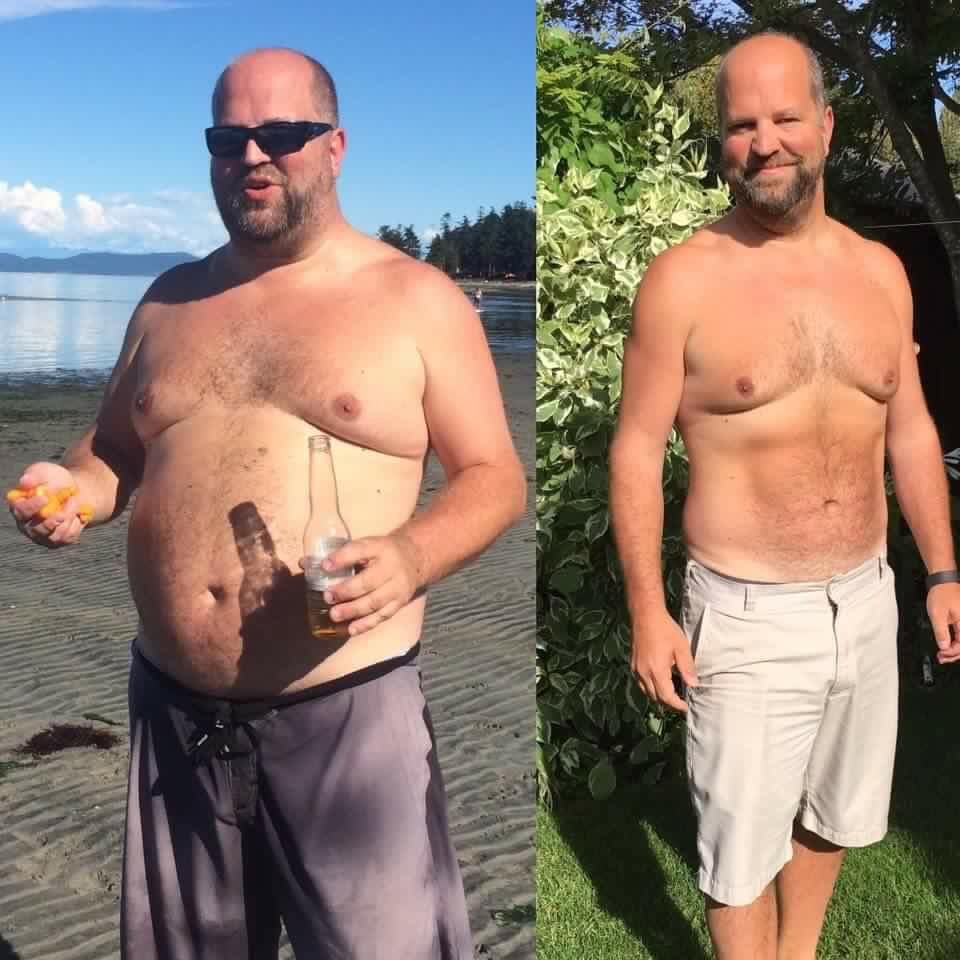 David A. AMAZING results! If I showed you how to get these kind of results (WITHOUT dieting or working out) would you try it? 100% NATURAL and it WORKS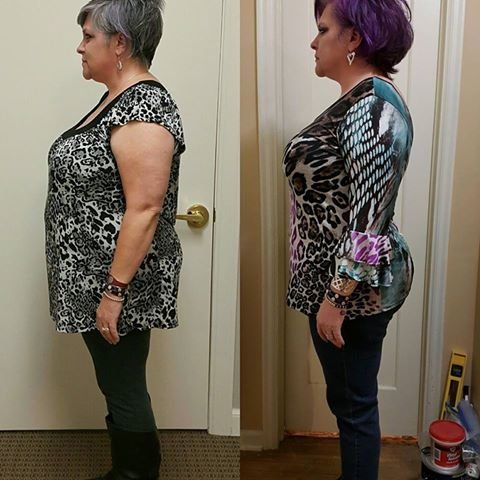 Kimberly G – I missed my 4 month date by 2 days, so I'm sharing it now. Lol I started drinking Valentus Slim Roast November 16th, 2016. I've lost a little over 30lbs and gone from a 3x to a large top, sz 18 jeans to a 14. WHOOP!!
I drink 2 coffees and 1 immune boost every day! These beverages have truly helped me love life again. Everyone around me has had the flu, but I haven't been sick at all. Thank you, Lord and Valentus.
At 57 years young, I was struggling with my weight I had a heart attack 3 years ago this August, a 100% blockage in the LAD which is one of the main arteries in the heart. The doctor said I was very lucky to live, with my cholesterol sitting at 8.1 and my fasting blood sugars I was at a pre-diabetic stage.
So I needed to find something that was going to basically keep me alive! I tried a lot of different diets and was popping a lot of pills, then I was introduced to Valentus by Julie in Canada I am so glad she found me.
I have lost 15kg or 33.5 pounds that was over 4 months and I have been able to maintain that weight, my cholesterol is now 3.8 and blood sugars are now normal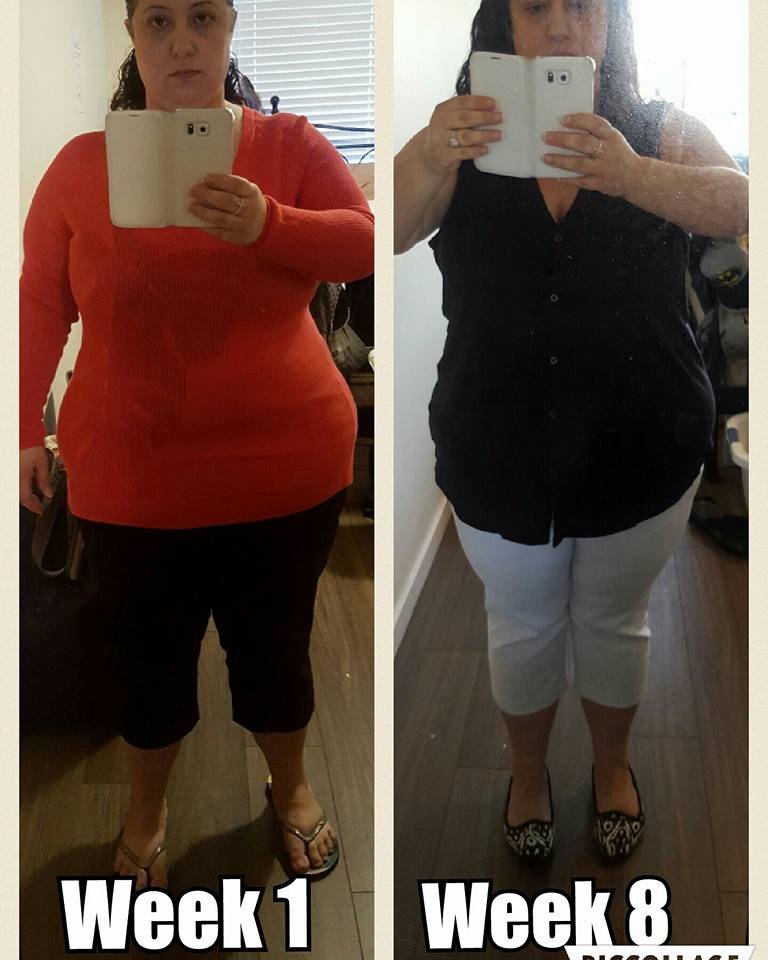 Desiree M 8 weeks ago I started my Valentus Journey and I couldn't be any happier. Before starting Valentus I turned to food for everything. Even when I was full I would still continue to eat. My anxiety was up to the roof, I was worried about everything, kept myself up all hours of the night.
Anxiety can definitely put you in a place you don't want to be. 8 weeks later I am sleeping 7-8 hours a night and I am going to bed feeling good without worry. I am still eating everything I ate before just not as much. I have so much more energy then I used to and it feels great to go about your day without feeling tired.
My journey has just begun and Iam excited for my future. I share my story cause I want everyone to know that you shouldn't give up no matter how hard life can be. Xoxo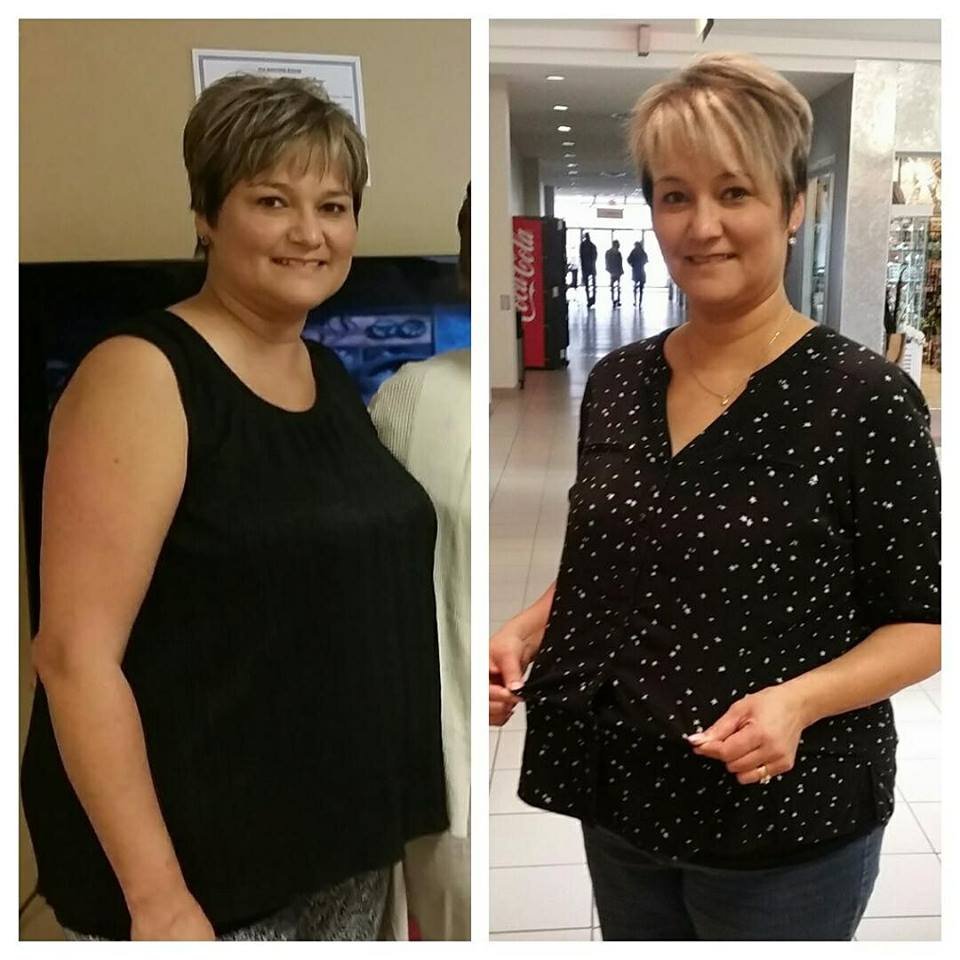 Dez N Joy D. 7 months ago cravings for sugar an carbs with a daily much-needed afternoon nap were my norm.
Today my norm is a Slimroast Coffee, Trim Drink, Immune Drink that result in no cravings for junk food, no afternoon naps, 4 sizes & 28 pds down! gettin older but feelin younger:)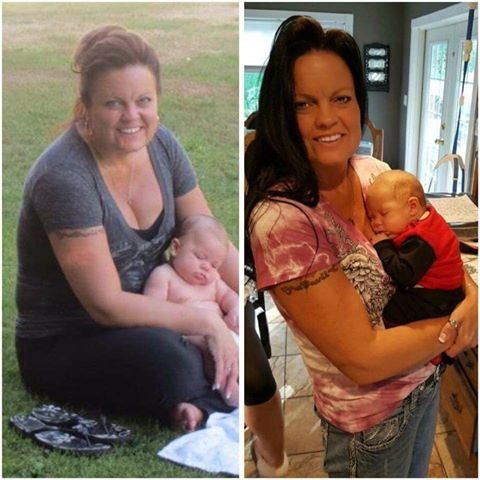 Donna C. 
Love this product and what it's done for me as well as the weight loss benefits. Living life to the fullest with my family and grandchildren.
Thank you Valentus I lost 35 lbs over 6 months. All I did is 1 slim roast coffee every morning and a trim (Tropical blast in Australia) during the day . Tons of water!!!!!
I found my cravings went way down and energy way up !!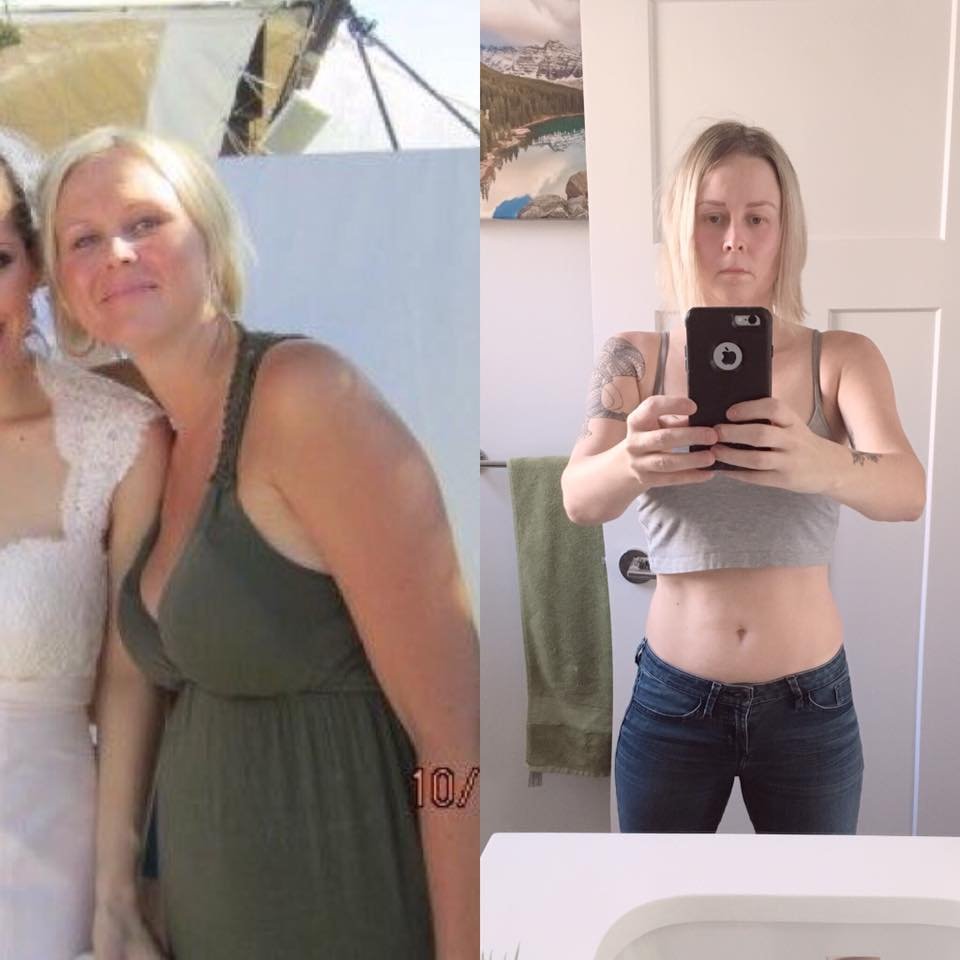 Kristiina V. From topping 142 pounds being a size 31 to a size 26 this morning … just drinking coffee.. I am bikini ready …. it works (actually I just incorporated the trim) this is why I decided to become a rep.. it changes lives.
Jenna T
My results on the Optimum Diet!! 3 month difference feeling better than ever!!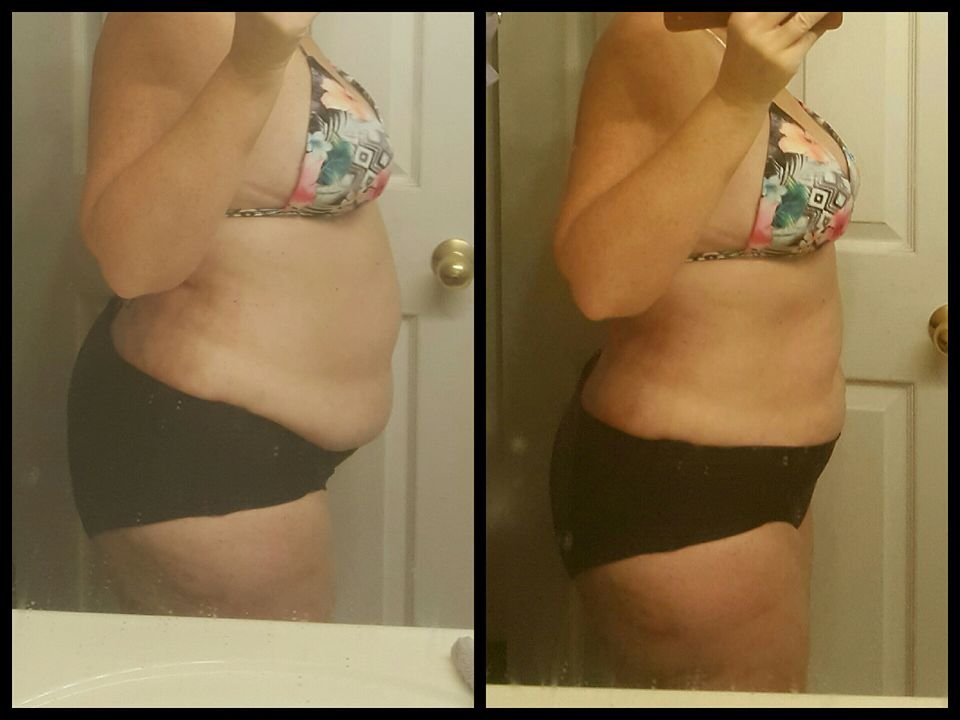 Brandy Sartain H. Ok guys…this really is hard for me!!!!! I started the Skinny Coffee back around July. Up until maybe a month ago I wasn't consistent drinking it. It sells faster than I can get it here!! I made a decision that no matter what, I was keeping enough for me on hand.
My scale isn't showing much loss (roughly 10 pounds). People are telling me daily that I look like I've lost weight, so I decided it was time for a comparison picture. I'll be honest…..I was kind of getting discouraged with the scale not moving…. NOW…I'm more motivated than ever!!!!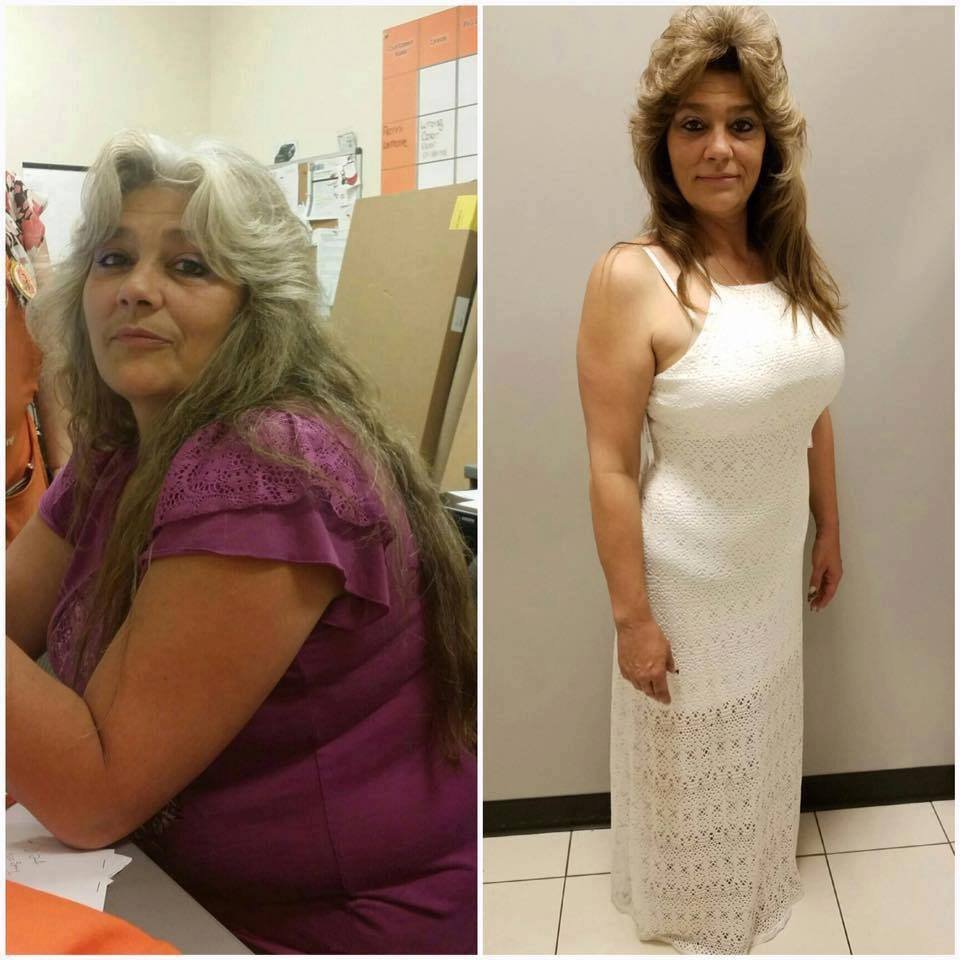 Jennifer's transformation took 9 months, is down from size 18/20 to size 10. She is now.. minus Depression minus pain in knees.
Charell S. I am a 32 yr old mother of 5 . I started out drinking this coffee because what did I have to lose. I had just quit smoking quit drinking soda .
I lost 10 lbs but was stuck. I couldn't lose any more . The 1st month I lost 10 lbs and 17 inches. It just melted away. No exercise no diets. The second month I drank this coffee I loved that I had energy and wanted to get out of my house I wanted to get dressed and out of my house that I was stuck in all the time.
I now am down 19 lbs and over 25 inches and I'll be running a 5k in august. This product works. I weighed in this morning I AM OFFICIALLY DOWN 21 lbs. 10 lbs away from my goal weight.
We Stand Behind Our Products
Valentus takes great pride in the quality of their products. If for any reason you do not absolutely LOVE the products, ask about our 90 day first product purchase guarantee simply send back any unopened resalable boxes, email support@valentus.com if you would like more information. The Valentus Support Staff are friendly and knowledgeable and trained to make sure you are 100% satisfied!
*Disclaimer: Health benefits and weight loss results will vary from person to person and are not guaranteed. The statements made on this website have not been evaluated by the U.S. Food & Drug Administration. These products are not intended to diagnose, cure or prevent any disease. The information provided by this website is not a substitute for a face-to-face consultation with your healthcare professional and should not be construed as individual medical advice. Please consult your doctor before beginning use of any supplement. The Weight Loss Coffee website is owned & operated by an Independent Partner of Valentus.